Endpoints
In this section, we outline different means of accessing/interacting with GrapAL.
Interactive Browser
Neo4j's interactive browser is available at https://grapal.allenai.org:7473/browser. It produces neat visualizations and allows users to click around and explore the graph.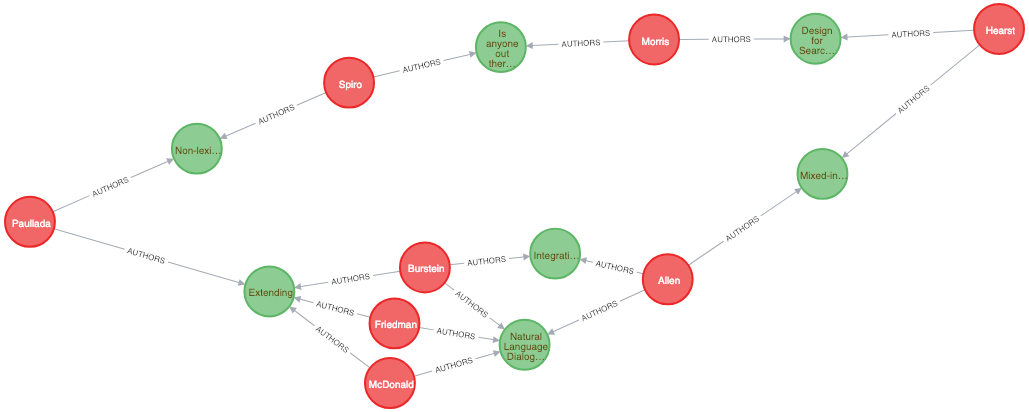 all shortest paths between Amandalynne Paullada and Marti Hearst
HTTPS Endpoint
Documentation of the Neo4j HTTPS API available here. The HTTP endpoint allows for faster queries that return bulk JSON data. Note that Cypher queries may not include line breaks as many of the above examples do.
We have an (imperfect) example javascript app using ajax at grapal.allenai.org/app/ with the source code available here.
Language Drivers
Finally, Neo4j has quite a few language drivers with more details here. The bolt address for GrapAL is grapal.allenai.org:7687.